The Warrior Group is the leading adventure company in the UAE and the leading distributor of premium sports and adventure equipment in the MEA region.
At The Warrior Group, we are passionate about providing unparalleled experiences and empowering individuals to unleash their inner warriors. With a commitment to excellence, safety, and innovation, we have established ourselves as a trusted name in the adventure industry.
As the premier distributor of sports and adventure equipment in the MEA region, we take pride in offering a curated selection of top-notch gear and cutting-edge products. From premium outdoor gear to state-of-the-art adventure equipment for climbing and ziplining to the adventure assets. We provide the tools you need to conquer new frontiers and succeed in adventure business.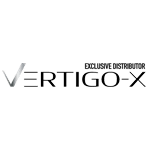 The Warrior Group is a leading company in the adventure industry, renowned for offering comprehensive turnkey solutions that encompass every facet of adventure tourism.
From the initial design and meticulous construction to precise site management and seamless operations, we pride ourselves on delivering end-to-end solutions. Our commitment goes beyond the adventure itself, as we also specialize in full-scale infrastructure development and equipment servicing, ensuring that every element of the adventure experience is finely tuned for safety, enjoyment, and sustainability.
This comprehensive approach brings numerous advantages to our clients, including accelerated delivery schedules, cost savings, and enhanced quality control measures.
With a wealth of knowledge and a dedication to excellence, the Warrior Group stands as your trusted partner in creating and maintaining exceptional adventure destinations.